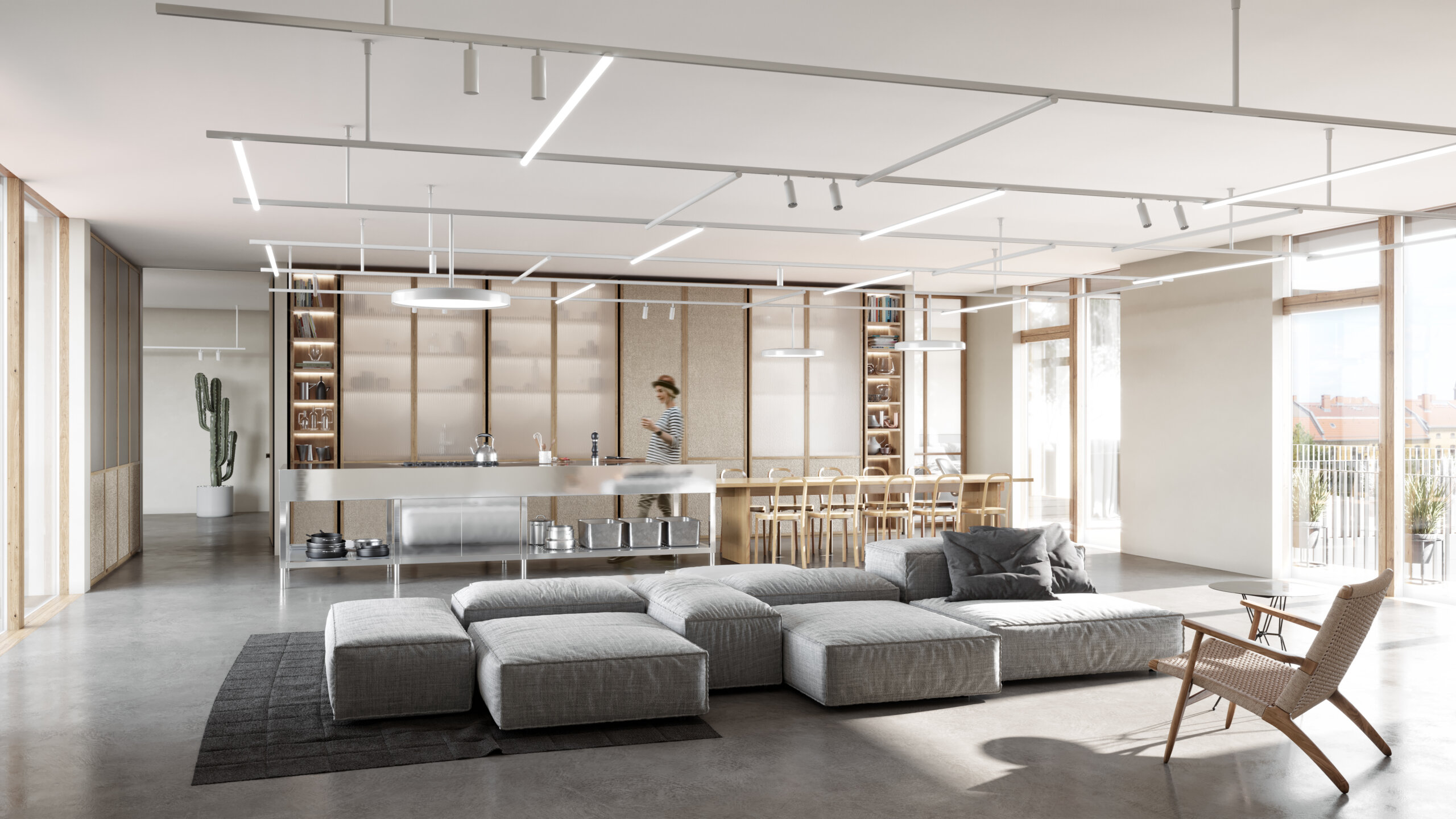 2D drawings still relevant?
Not long ago it seemed fantastic to have a chance to walk on the path around the virtual house, see the details of the alleged interior and
to see the future building surrounded by landscape. But today is possible: exterior rendering is widely demanded among builders and architects.
This service is available for the design of country houses in a natural setting or surrounded by office buildings in the urban landscape. In that case, if you want to present your project to potential investors or partners, 3d rendering help to improve presentation. Thus, you will demonstrate a bright and vivid image with a live effect and great potential, without using boring 2d drawings.
What are the most advantages of 3D modeling from 2D drawings?
The three-dimensional image helps to dive into the project, which means: discover all its peculiarities and advantages from inside, inspect the building from different angles, get the conclusion.
3D-model allows make changes to the appearance of the project quick, according to client's desires. For example, changing the color and texture, and experimenting with the decorations.
In addition, the availability of a low-cost choice provides an advantage for presentations to brochures and catalogs.
Visualization is not only a separate image of the selected buildings but it also creates the surrounding landscape, in addition, an object can be implemented in the existing photo.
Visualization of the exterior is performed according to the drawings, photos, and sketches, 2d drawings, and represents it by a three-dimensional model. The visualization exterior's price varies according to the geometric complexity of the model structure, what details are required, the processing of the structural elements of the landscape, the surrounding parts, as well as the number of unique objects for decoration.
Thus, three-dimensional visualization of the exterior – is the tning that will attract further investment into a profitable project through a comprehensive presentation with different camera angles, realistic textures, and colors, an all of this are on realistic landscape.